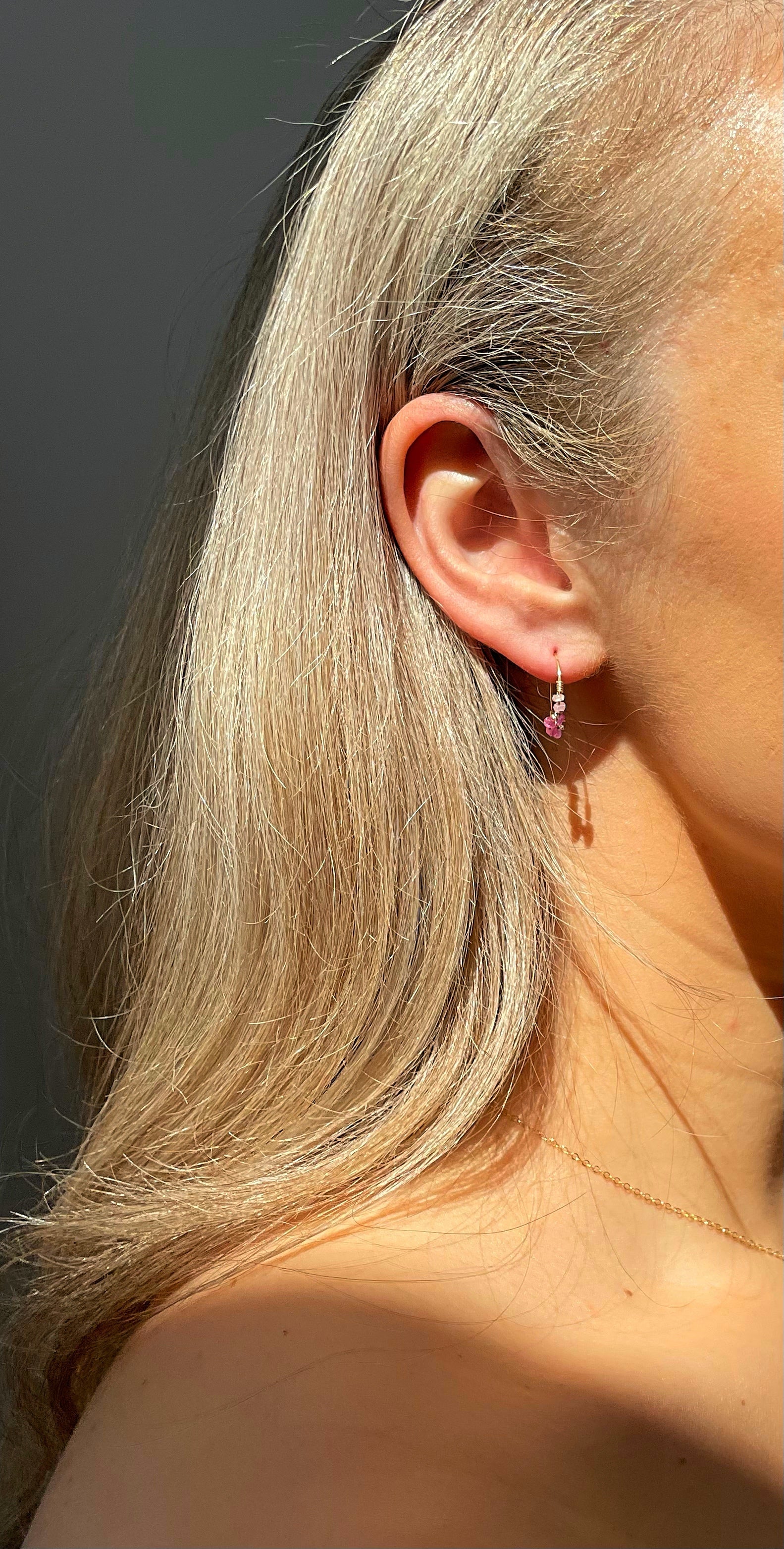 Description
"Colour is a power which directly influences the soul"
Pink auras are associated with the heart chakra, which explains why people with these auras are so intensely kind and caring. The heart chakra represents love, joy, compassion, admiration, and our relationships with other people.
Pink Sapphire brings the wisdom of the heart. It stimulates emotions,encourages love and forgiveness. It honors acceptance and strength of love.
If you are drawn to the Pink Aura Earrings you're a sensitive soul who values love, art, and freedom.
Details
Crystal: Pink Sapphires

These earrings are paired with 14kt gold filled material.
Each crystal is natural from the earth and the presence of inclusions will vary in each, adding to their character.
Care
Do not wear these earrings in the shower or while you sleep. Crystals are delicate, please treat your earrings with gentle movements and loving-kindness.