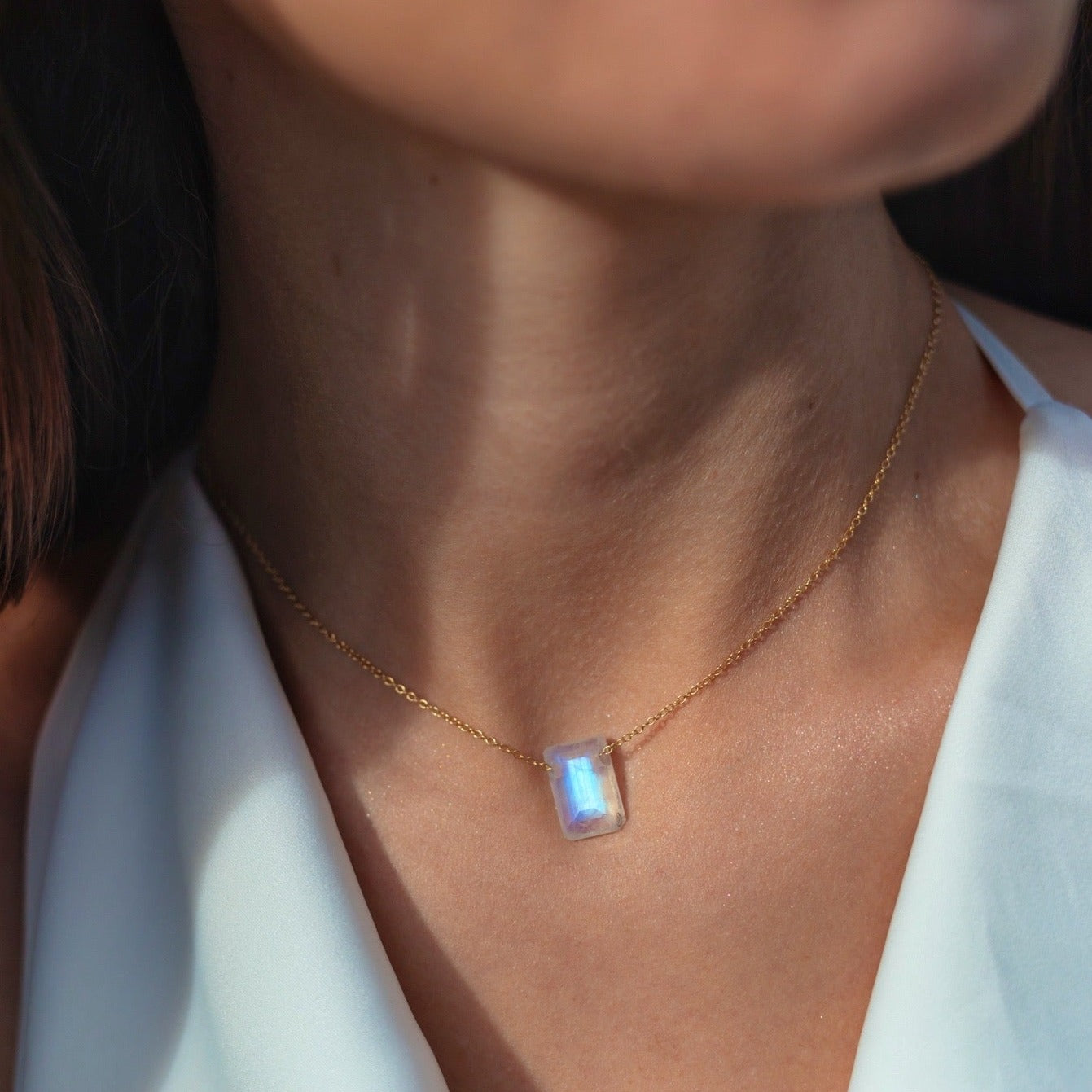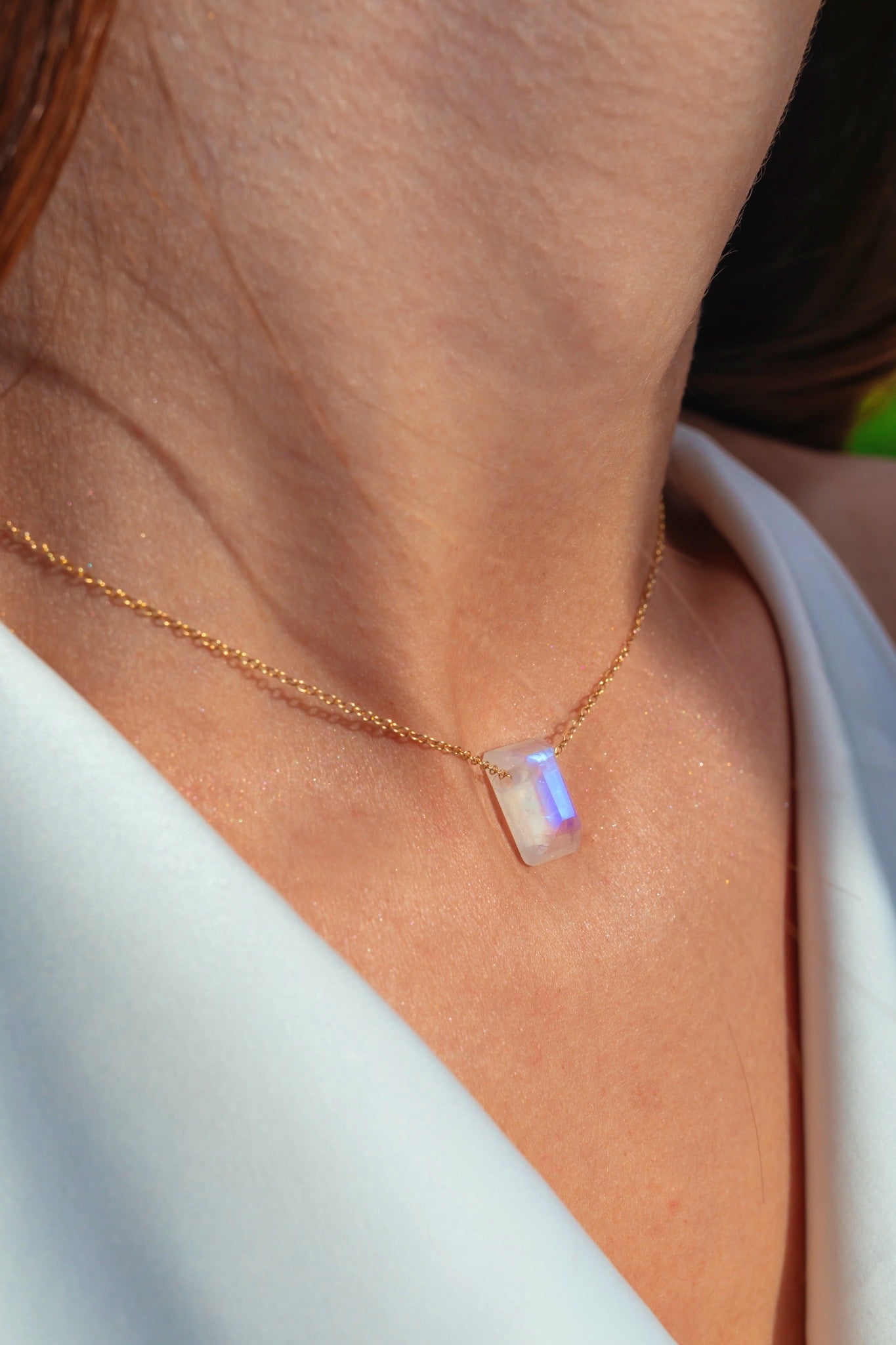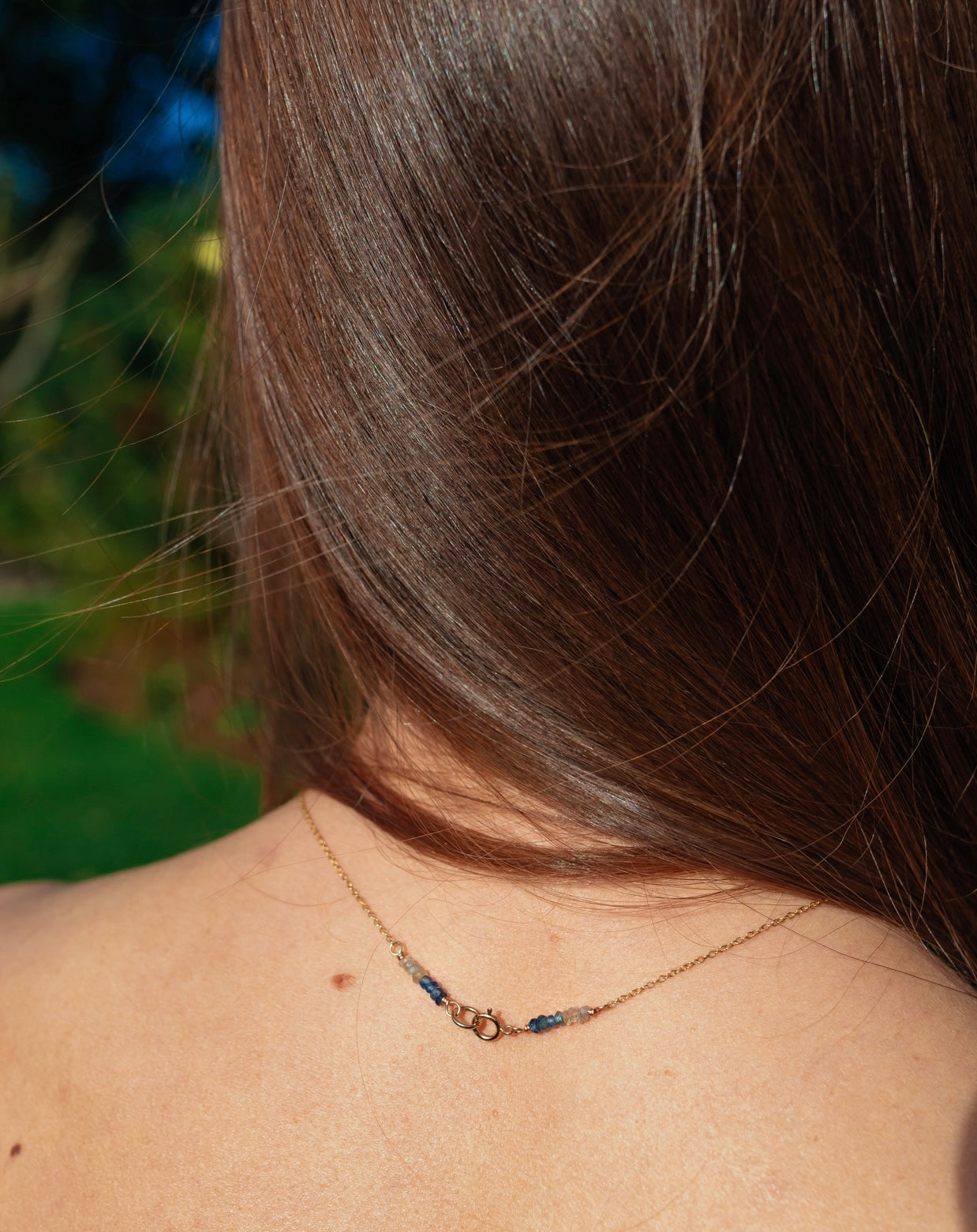 Description
Inspired by the sun & moon in a cloudy sky
As it's name suggests Moonstone is strongly connected to the moon, intuition and emotional energy. Like the moon this crystal has reflective qualities and teaches us to look inward for answers as opposed to seeking from external sources. As an Amulet this crystal will encourage you to accept and tune into your extra sensory gifts. This is a powerful ally for grounding you in your home frequency and it is filled with receptive divine feminine energy. Moonstone carries the beautiful energies of creation and birth.
* The presence of Black Tourmaline inclusions is normal in natural Moonstone *
If you would like a different chain length please contact us on the Design It page
Details
Crystal Amulet, sapphires, chain, clasp fastening.
Composition: Crystal, Sapphires.
Dimensions: Crystal: 15mm Chain length: 14"
Sustainability: Each product is made with a choice of recycled materials as it reduces waste, and also the dependance on natural or fossil fuel derived material.
Each crystal is natural from the earth and the presence of inclusions will vary in each, adding to their character.
Amulet Care
Your Crystal Amulet should be the last thing you put on and the first thing you take off. Do not wear it in the shower or while you sleep. Crystals are delicate, please treat your Amulet with gentle movements and loving-kindness.

I include a small brush with each order to clean where the crystal meets the chain if needed along your journey with your Crystal Amulet.