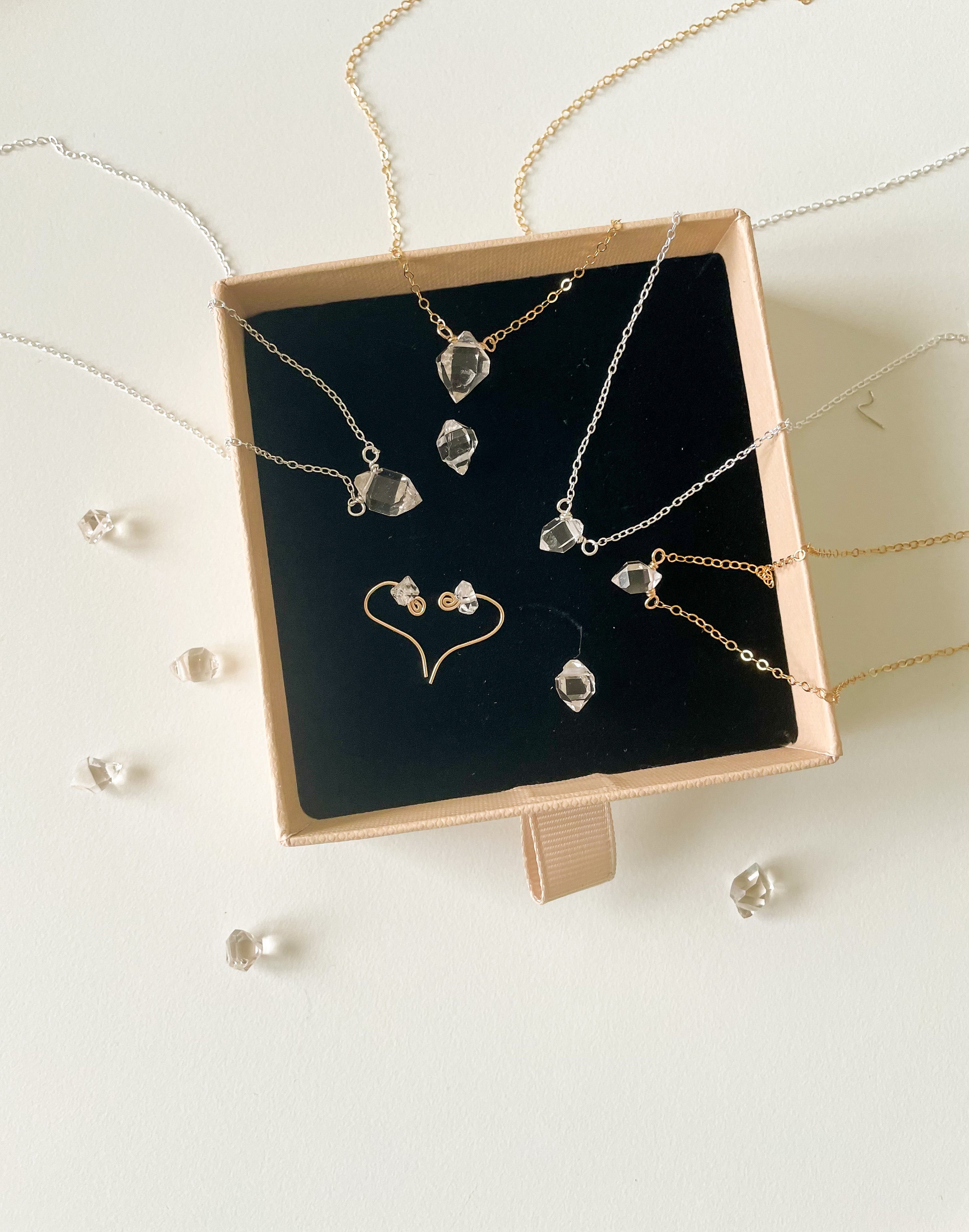 Herkimer Diamond Amulet 17"
Description
Herkimer Diamonds are one of the highest vibrational crystals found on earth. Drops of pure divinity these crystals awaken remembrance, expand life force energy and your extra sensory gifts.
These crystals connect into birth, purity and the earth connection to Gaia.
Herkimer Diamonds are amazing gifts for your Anam Cara ( soul friend) if you ever have to be parted, these crystals attune people linking them together through time and space.
Each crystal is similar in shape, size and colour but not exact to the Herkimer Crystals pictured here
If you would like a different chain length please contact us on the Design It page
Details
Amulet Length : 17"

Crystal size : 18x15mm

Sustainability: Each product is made with a choice of recycled materials as it reduces waste, and also the dependance on natural or fossil fuel derived material.
Each crystal is natural from the earth and the presence of inclusions will vary in each, adding to their character.

Amulet Care
Your Crystal Amulet should be the last thing you put on and the first thing you take off. Do not wear it in the shower or while you sleep. Crystals are delicate, please treat your Amulet with gentle movements and loving-kindness.

I include a small brush with each order to clean where the crystal meets the chain if needed along your journey with your Crystal Amulet.
Herkimer Diamond Amulet 17"