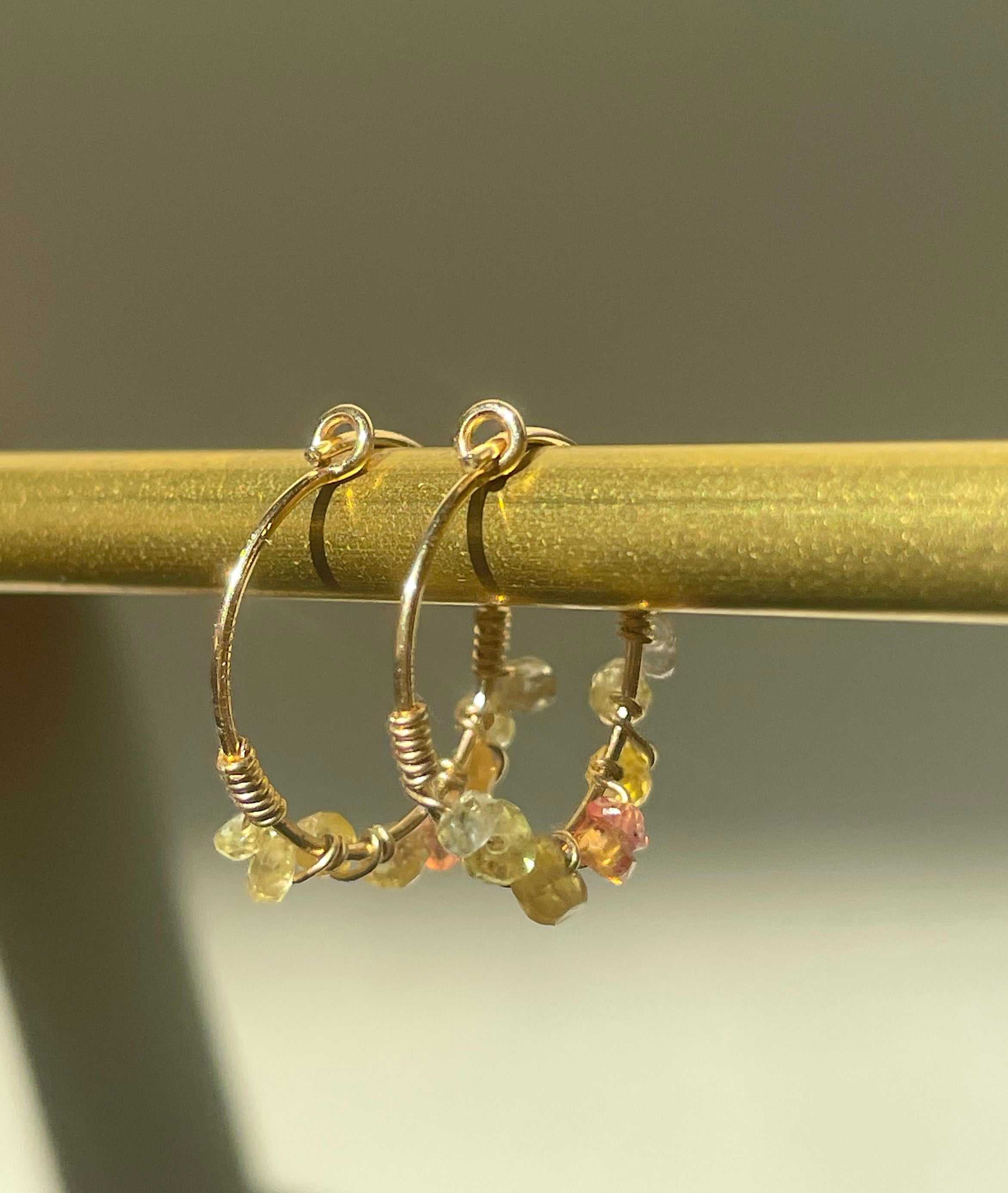 Description
"Colour is a power which directly influences the soul"
Golden Auras seem to have an otherworldly level of knowledge, wisdom, and intuition about the world that surrounds them. People with golden auras are friendly and supportive of people from all walks of life.
Golden Sapphires bring the wisdom of loving creation from the heart to the world. It unites one's creativity, sensuality and spirituality, and is an amulet of artists, writers and singers.
If you are drawn to the Golden Aura Earrings you have a magnetic energy field and are the type of person that instantly lights up a room when you enter it.
Details
Crystal: Golden Sapphires
These earrings are paired with 14kt gold filled material.
Each crystal is natural from the earth and the presence of inclusions will vary in each, adding to their character.
Care
Do not wear these earrings in the shower or while you sleep. Crystals are delicate, please treat your earrings with gentle movements and loving-kindness.