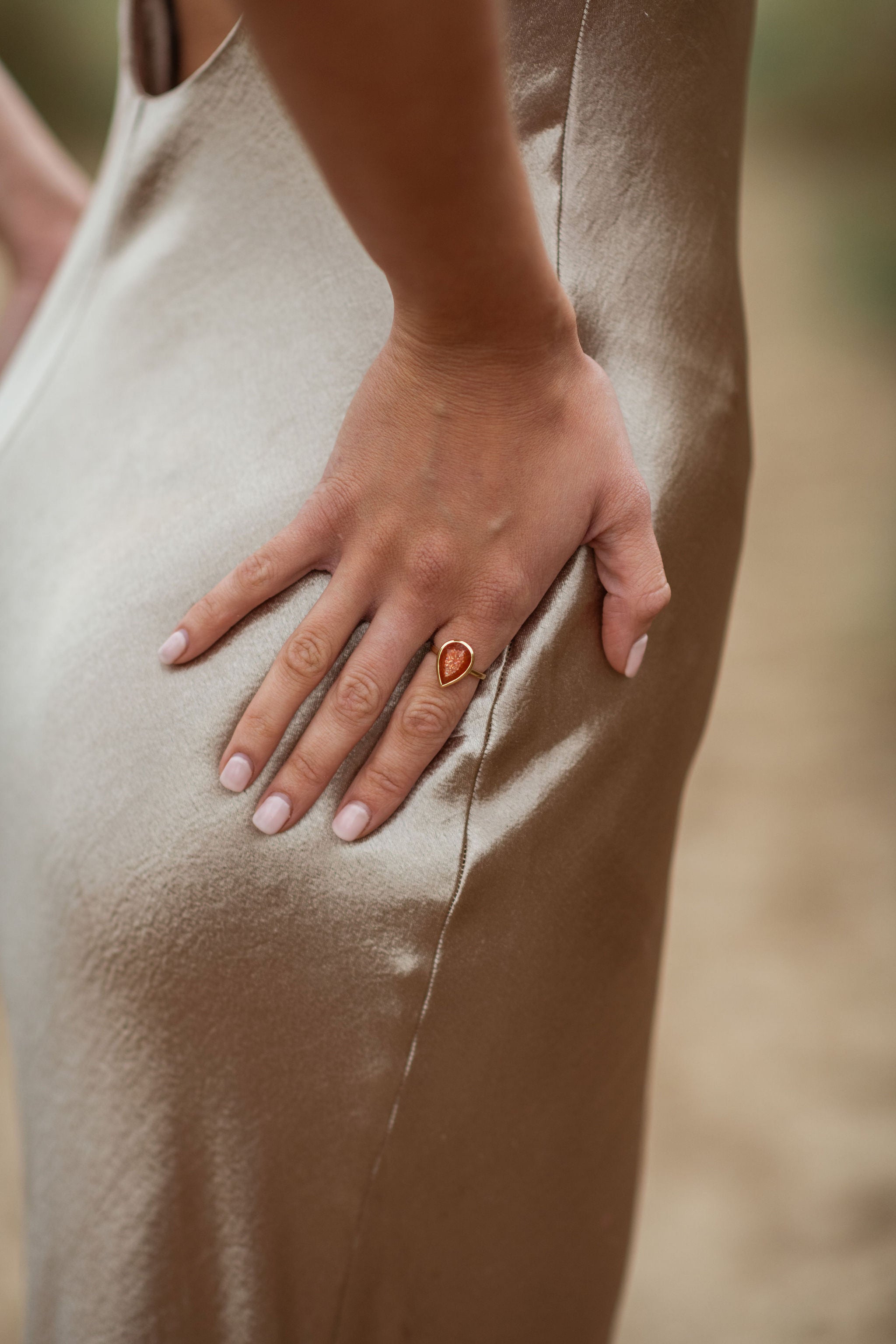 Description
A crystal of leadership, personal power & freedom
Wear for abundance and success.

Details
SunstoneCrystal ring, base metal recycled silver with a 2.5 micron gold vermeil finish.
Sustainability: Each product is made with a choice of recycled materials as it reduces waste, and also the dependance on natural or fossil fuel derived material.
Each crystal is natural from the earth and the presence of inclusions will vary in each, adding to their character.
Care
Do not wear it in the shower or while you sleep. Crystals are delicate, please treat your ring with gentle movements and loving-kindness.