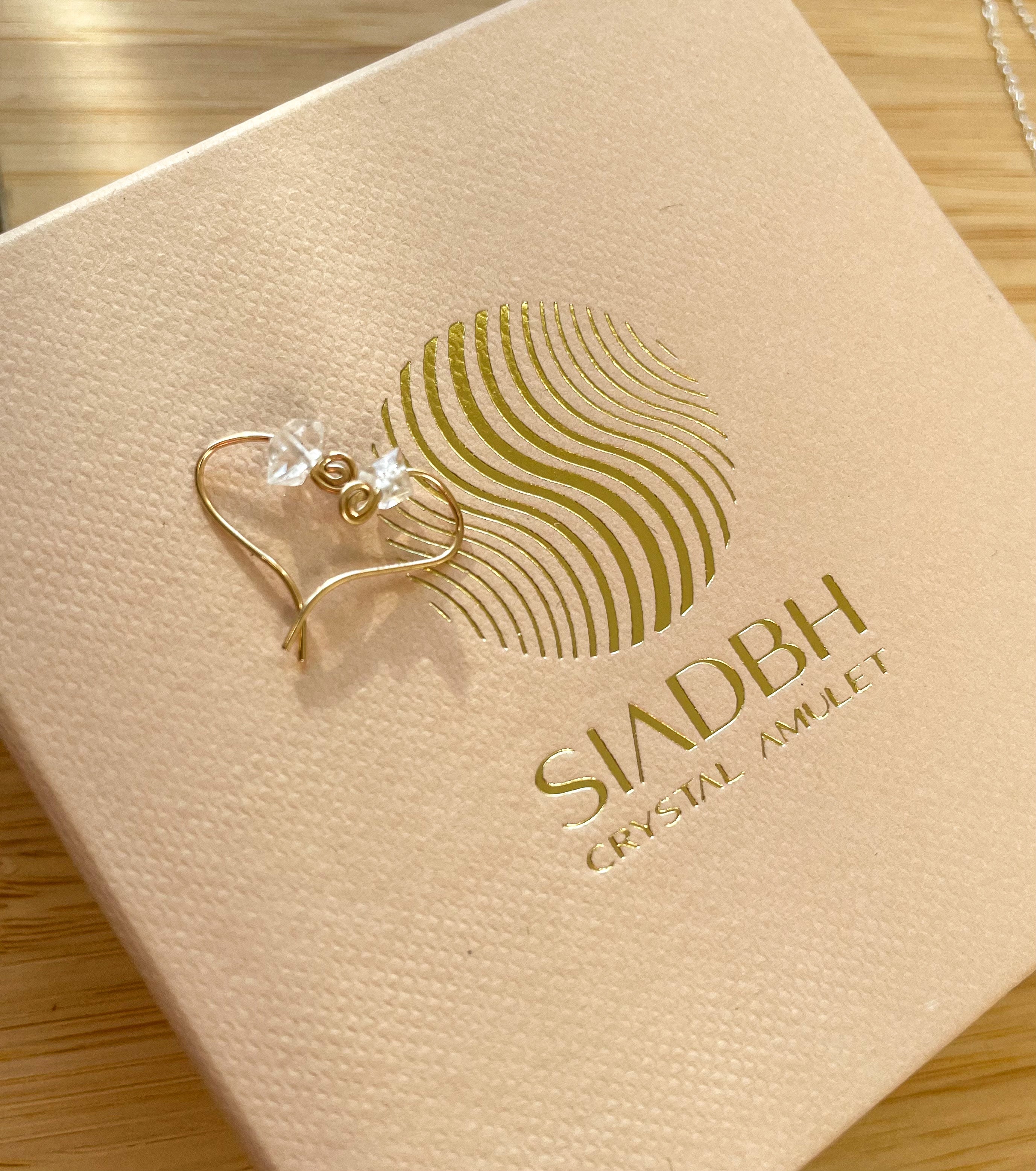 Herkimer Diamond Earrings
Description
These earrings are designed to nourish your heart and elevate your soul. Divinity drops with an etheral elfin twist. When the two earrings come together they form a heart and feature a spiral of belonging.
Herkimer Diamonds are one of the highest vibrational crystals found on earth. Drops of pure divinity these crystals awaken remembrance, expand life force energy and your extra sensory gifts.
These crystals connect into birth, purity and the earth connection to Gaia.
Herkimer Diamonds are amazing gifts for your Anam Chara ( soul friend) if you ever have to be parted, these crystals attune people linking them together through time and space.
Each crystal is similar in shape, size and colour but not exact to the Herkimer Crystals pictured here
Details
Crystal Size : 6x8mm
These earrings are paired with 14kt gold filled material.
Each crystal is natural from the earth and the presence of inclusions will vary in each, adding to their character.
Care
Do not wear these earrings in the shower or while you sleep. Crystals are delicate, please treat your earrings with gentle movements and loving-kindness.
Herkimer Diamond Earrings