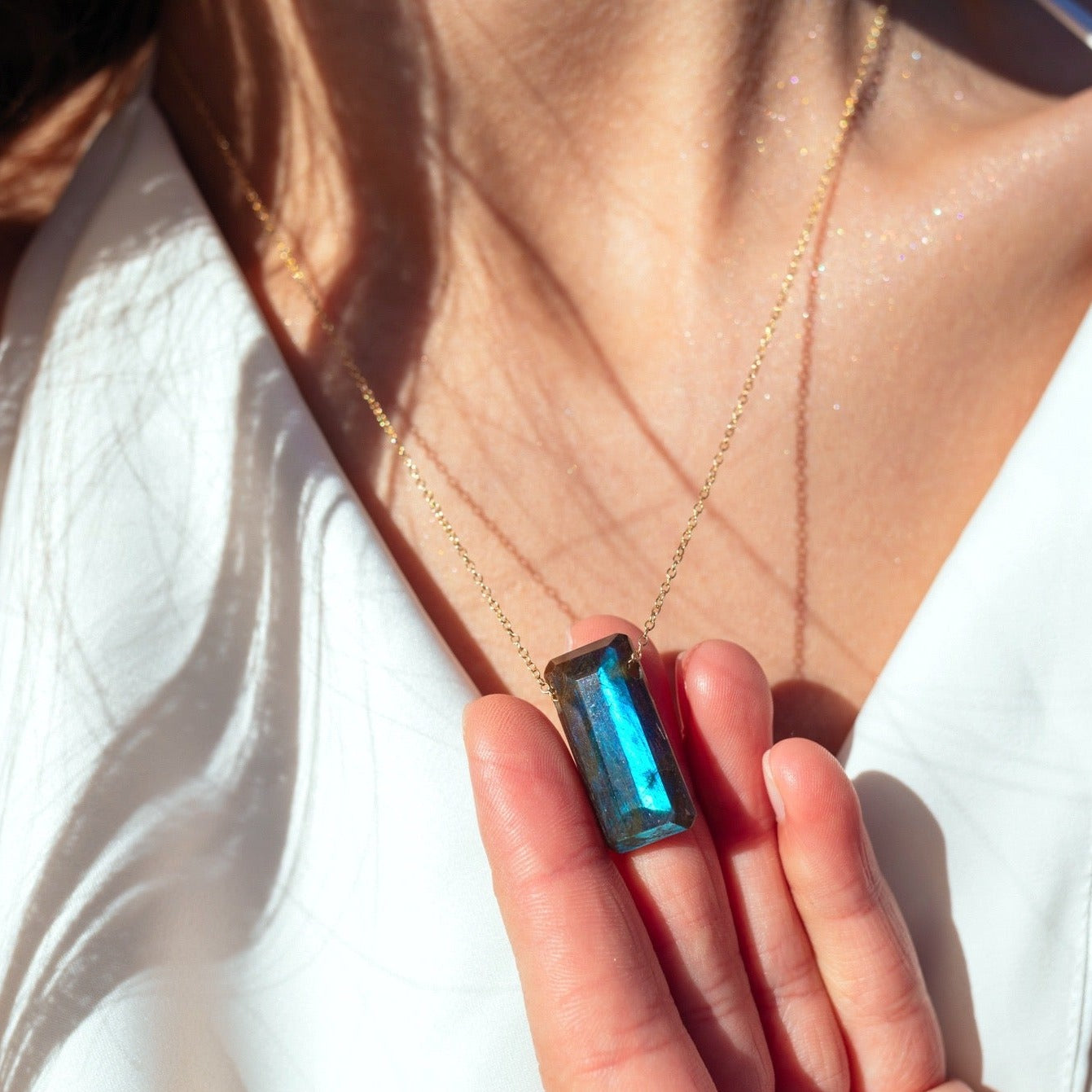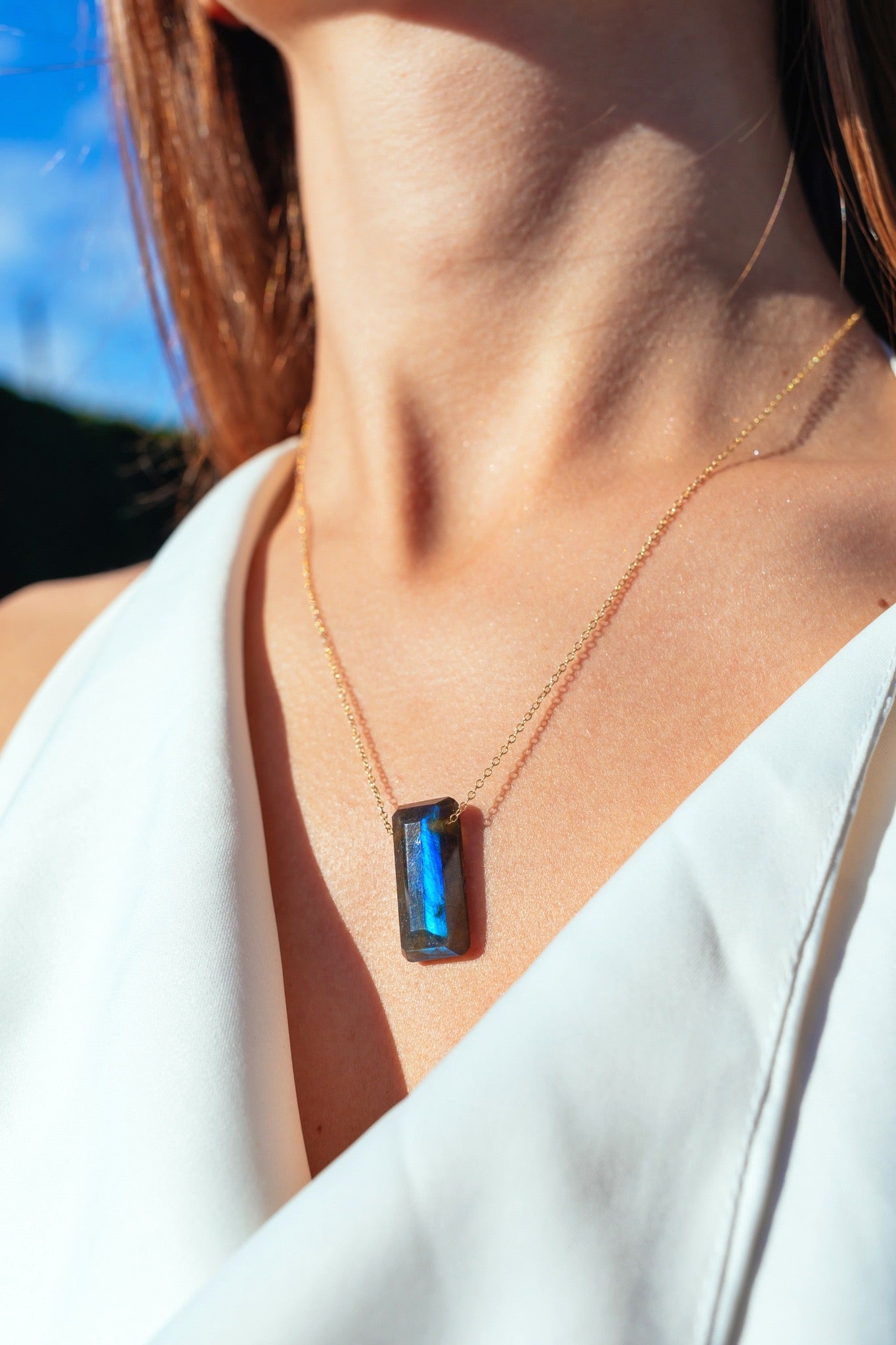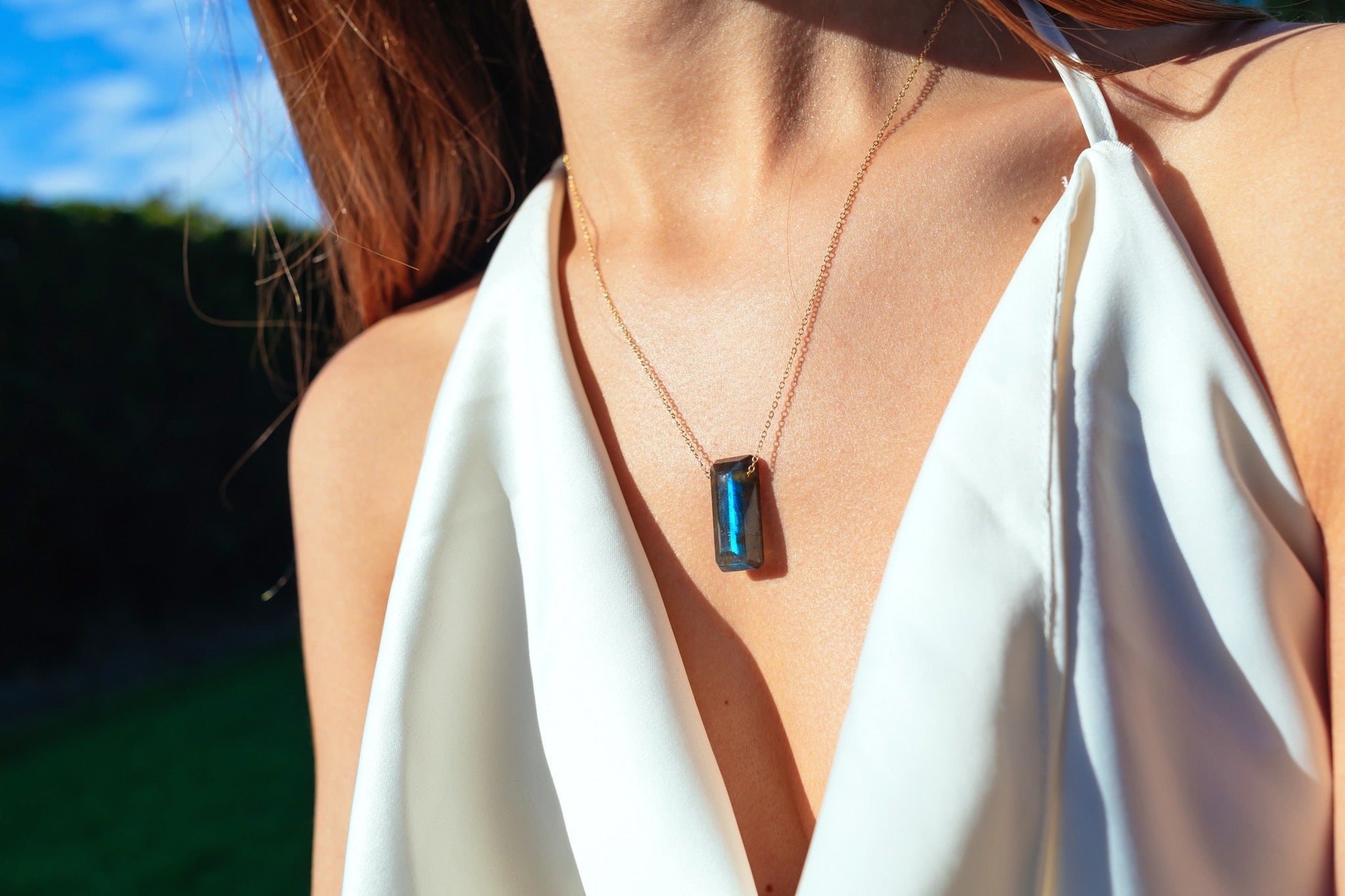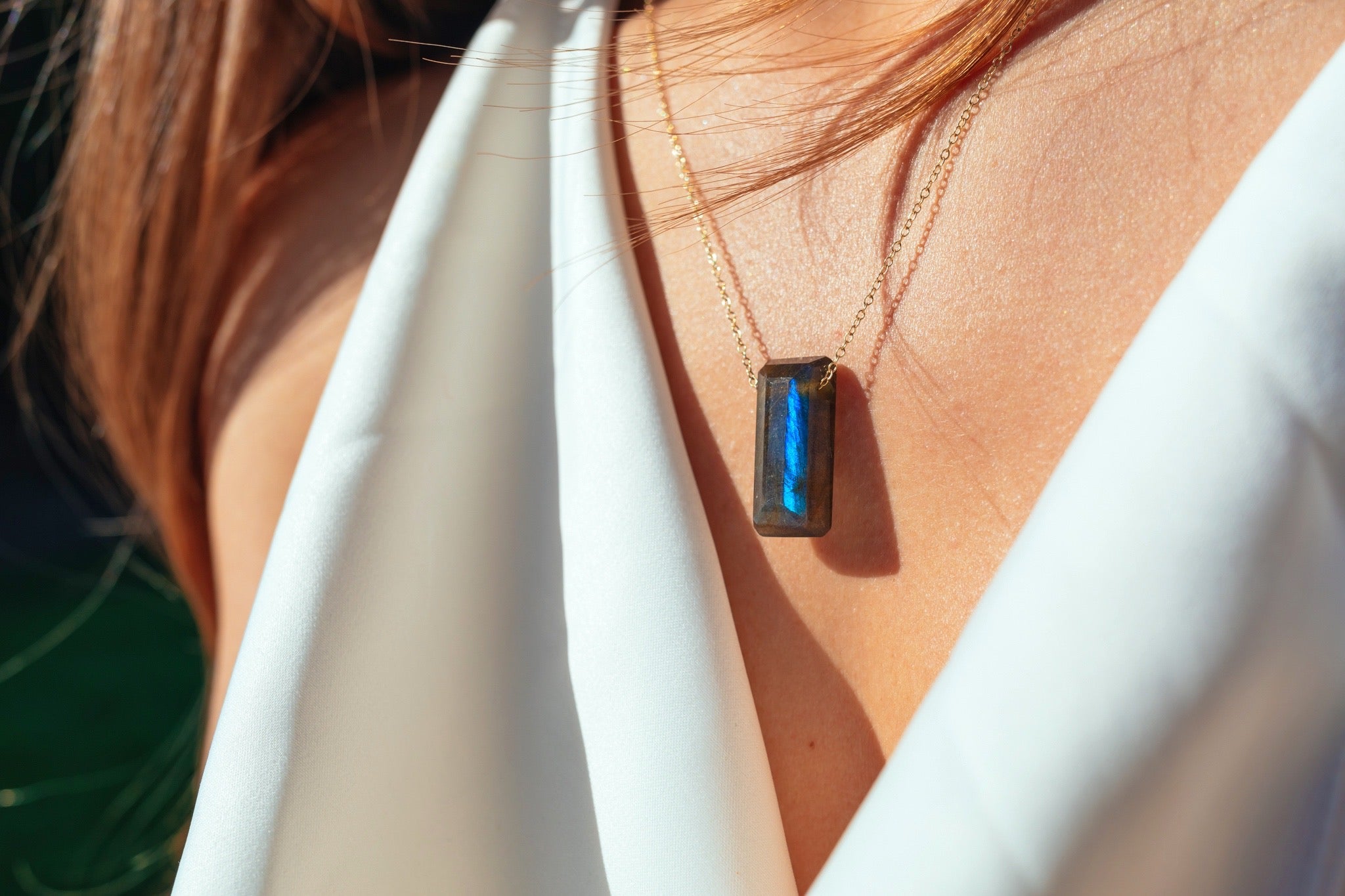 Description
Inspired by the reflection of light on rivers.
One of the most magical crystals on the planet, it's easy to get lost in the iridescent shimmering flashes of colour it emits. Wearing this crystal  enhances mental and intuitive abilities. Labradorite is an uplifting crystal helping to ease fears and insecurities while welcoming faith and trust. As a highly protective Amulet, it is a useful ally through change, perseverance and transformation. 
If you would like a different chain length please contact us on the Design It page
Amulet Care
Your Crystal Amulet should be the last thing you put on and the first thing you take off. Do not wear it in the shower or while you sleep. Crystals are delicate, please treat your Amulet with gentle movements and loving-kindness.

I include a small brush with each order to clean where the crystal meets the chain if needed along your journey with your Crystal Amulet.