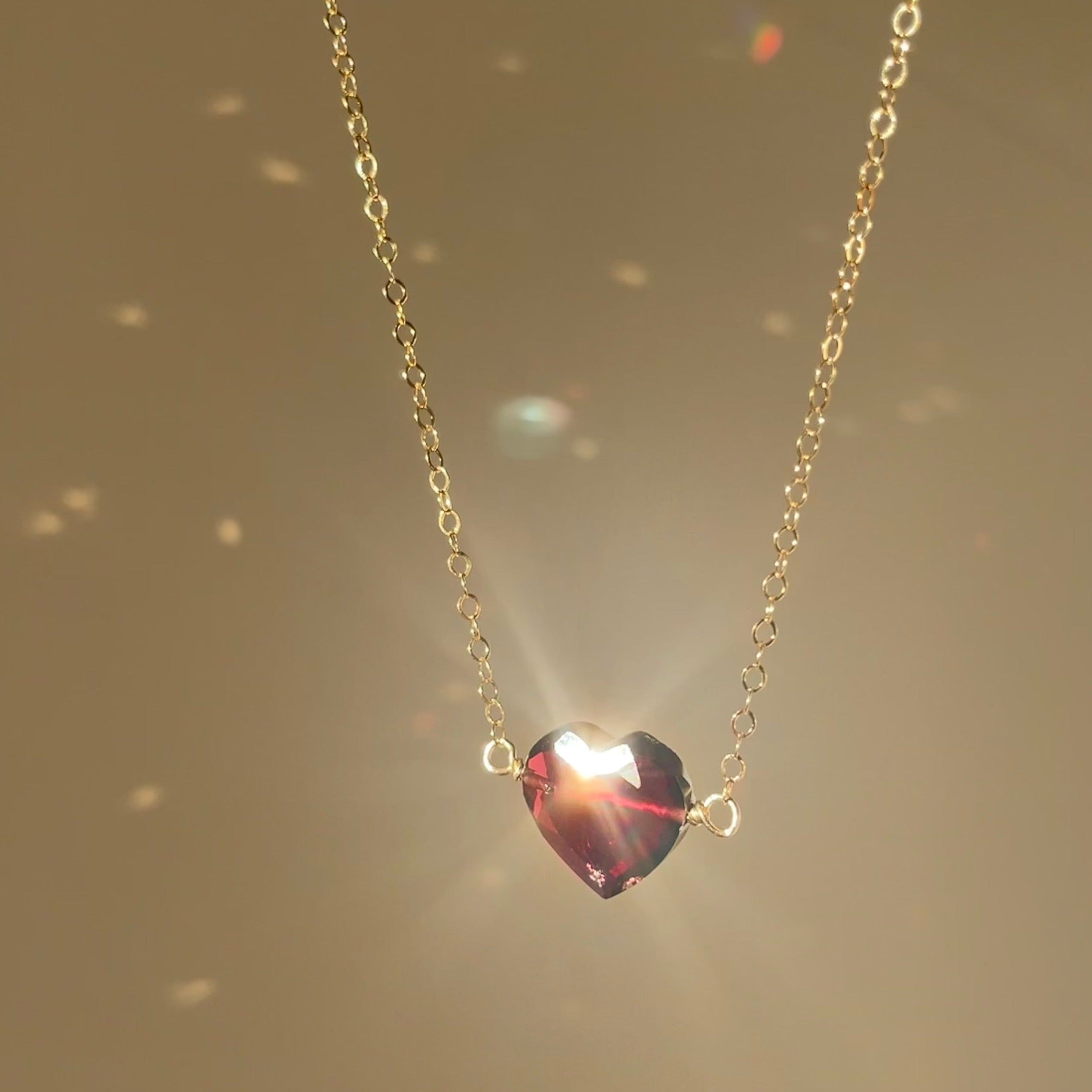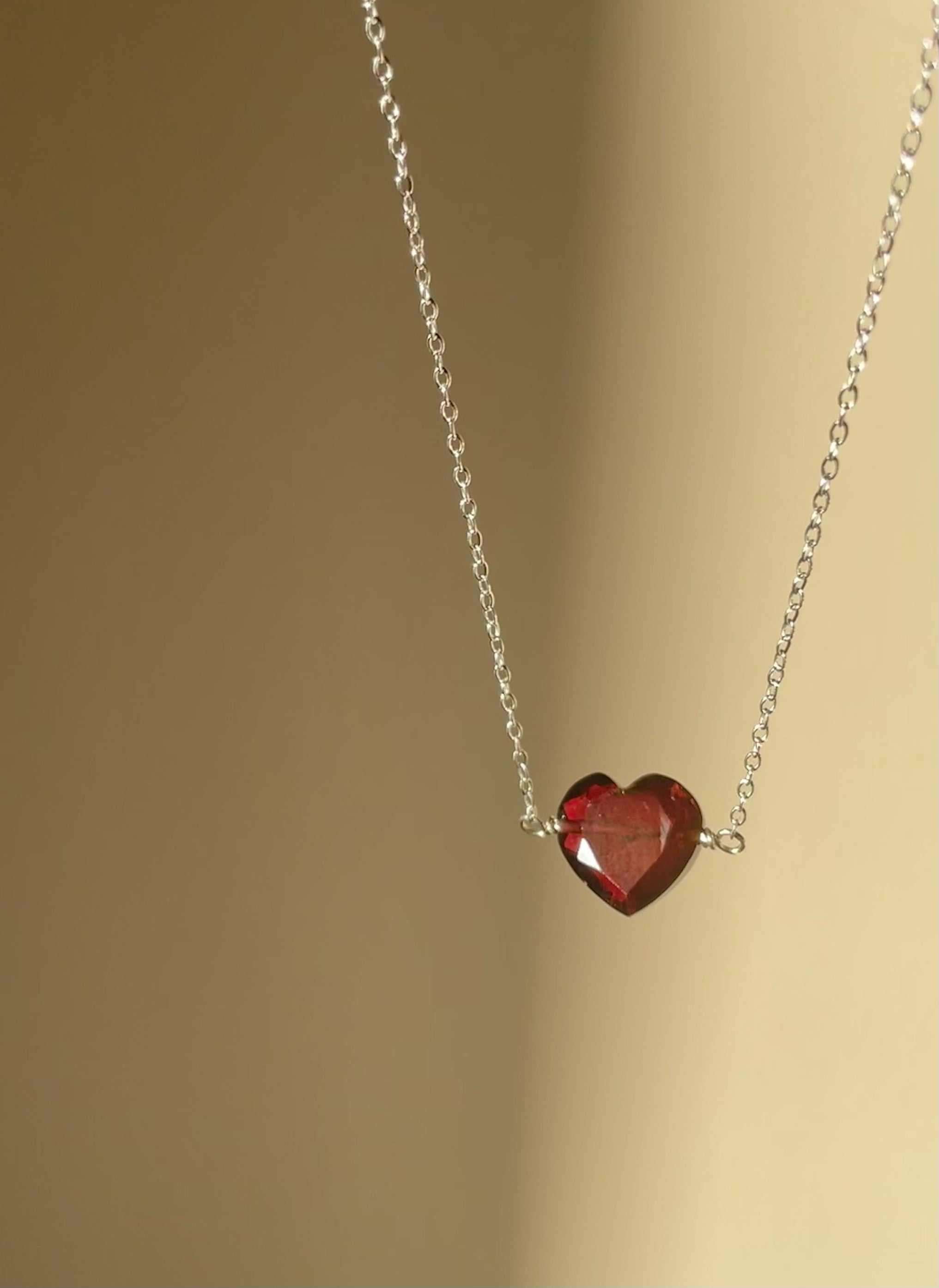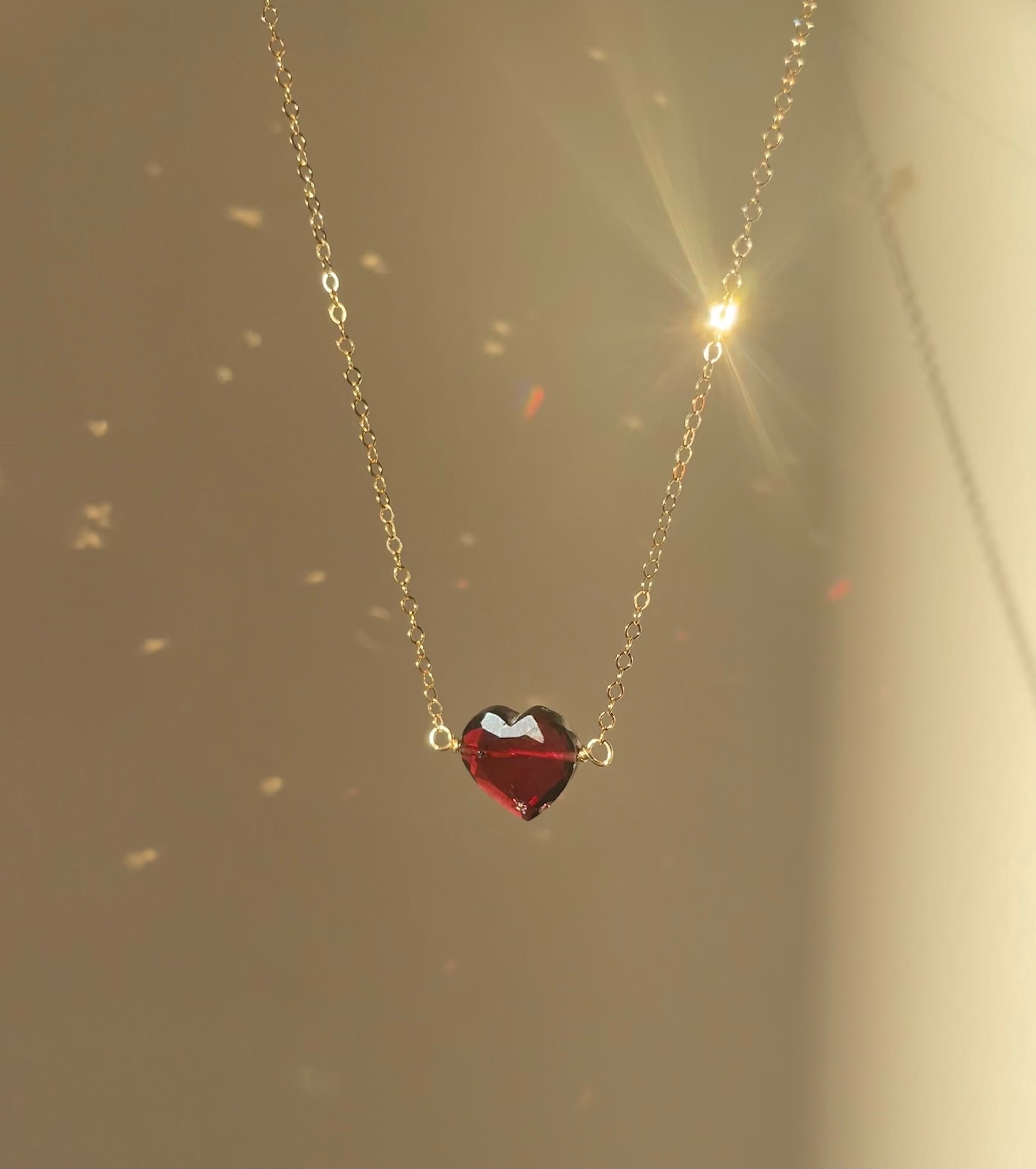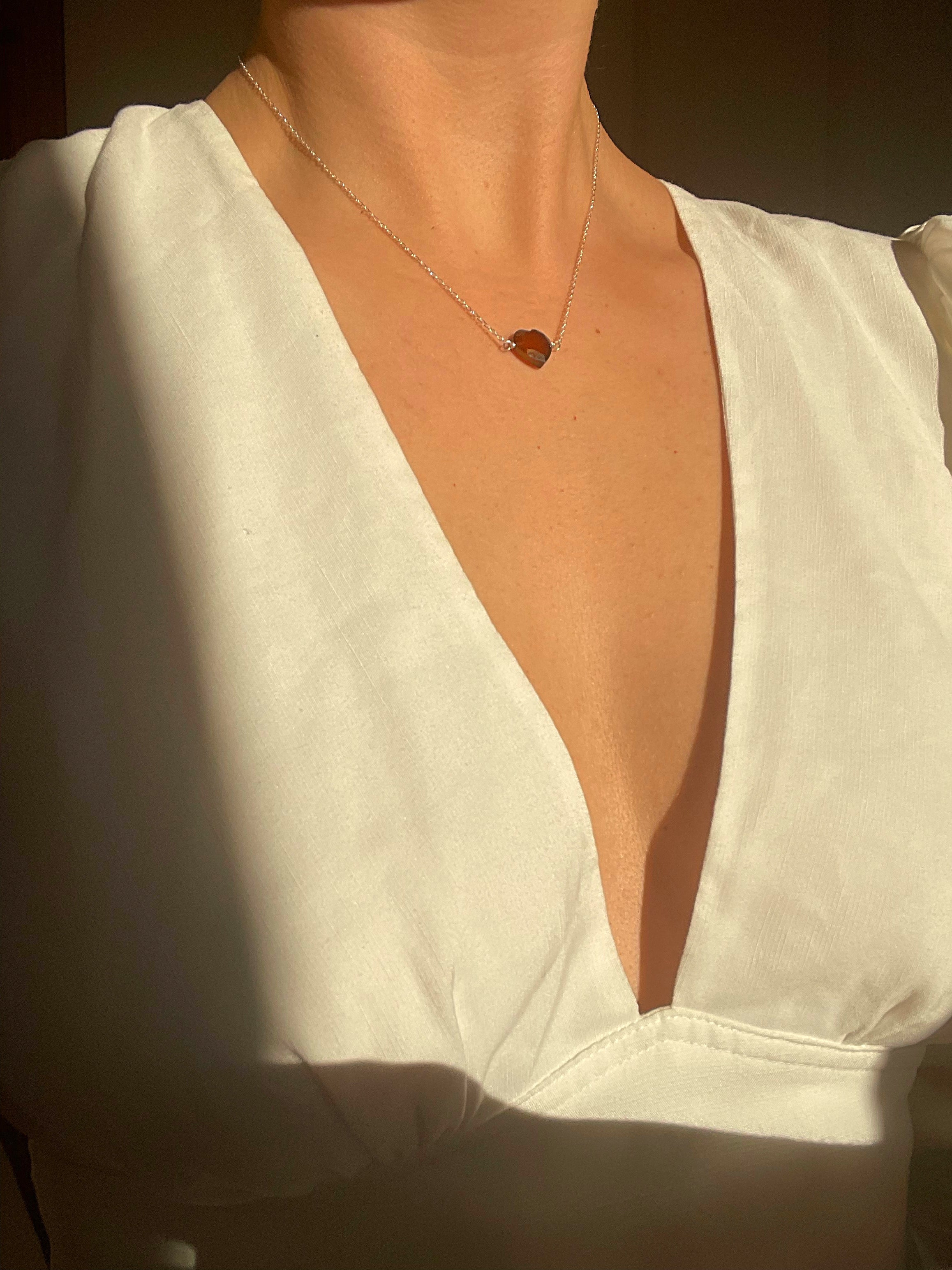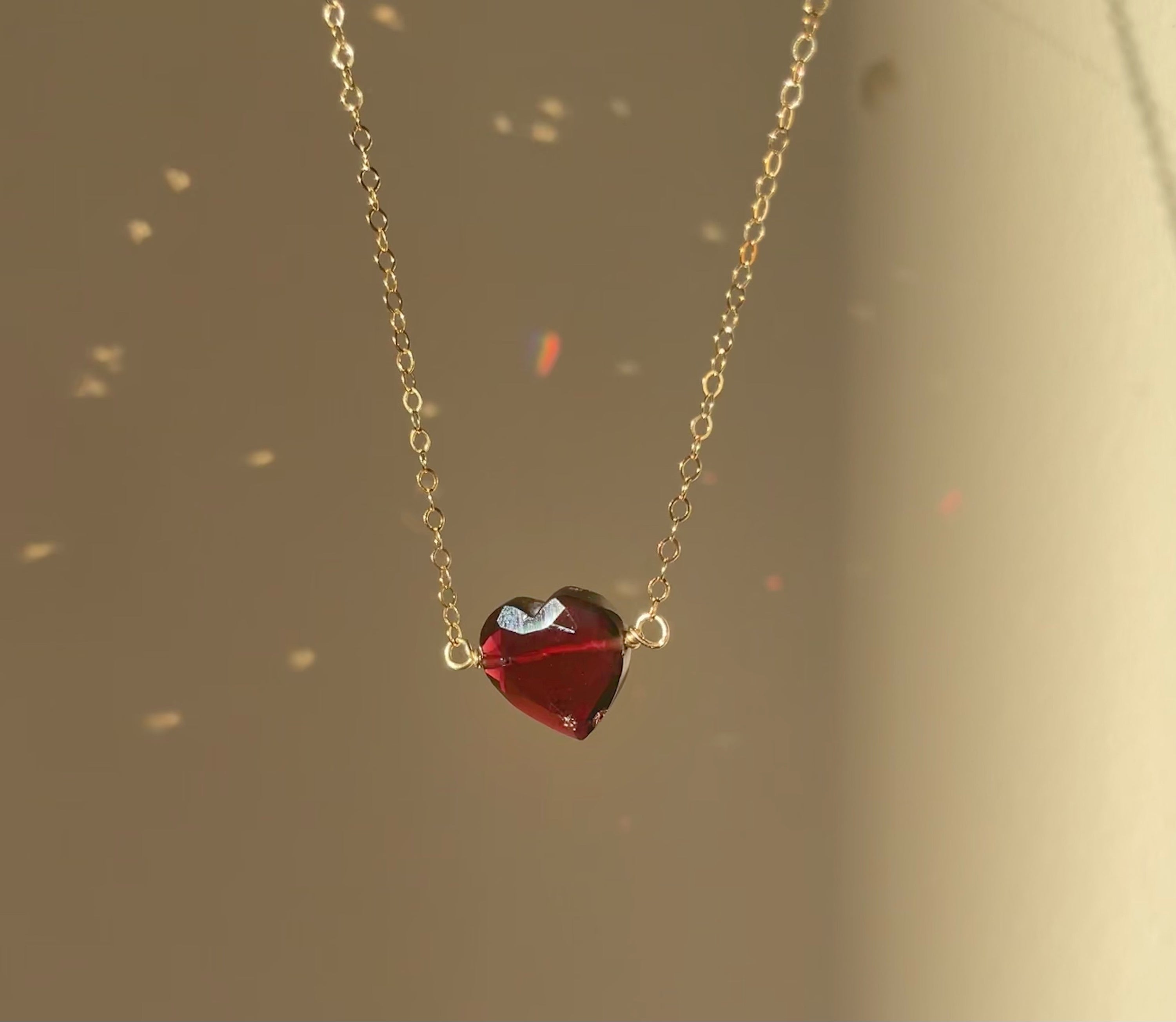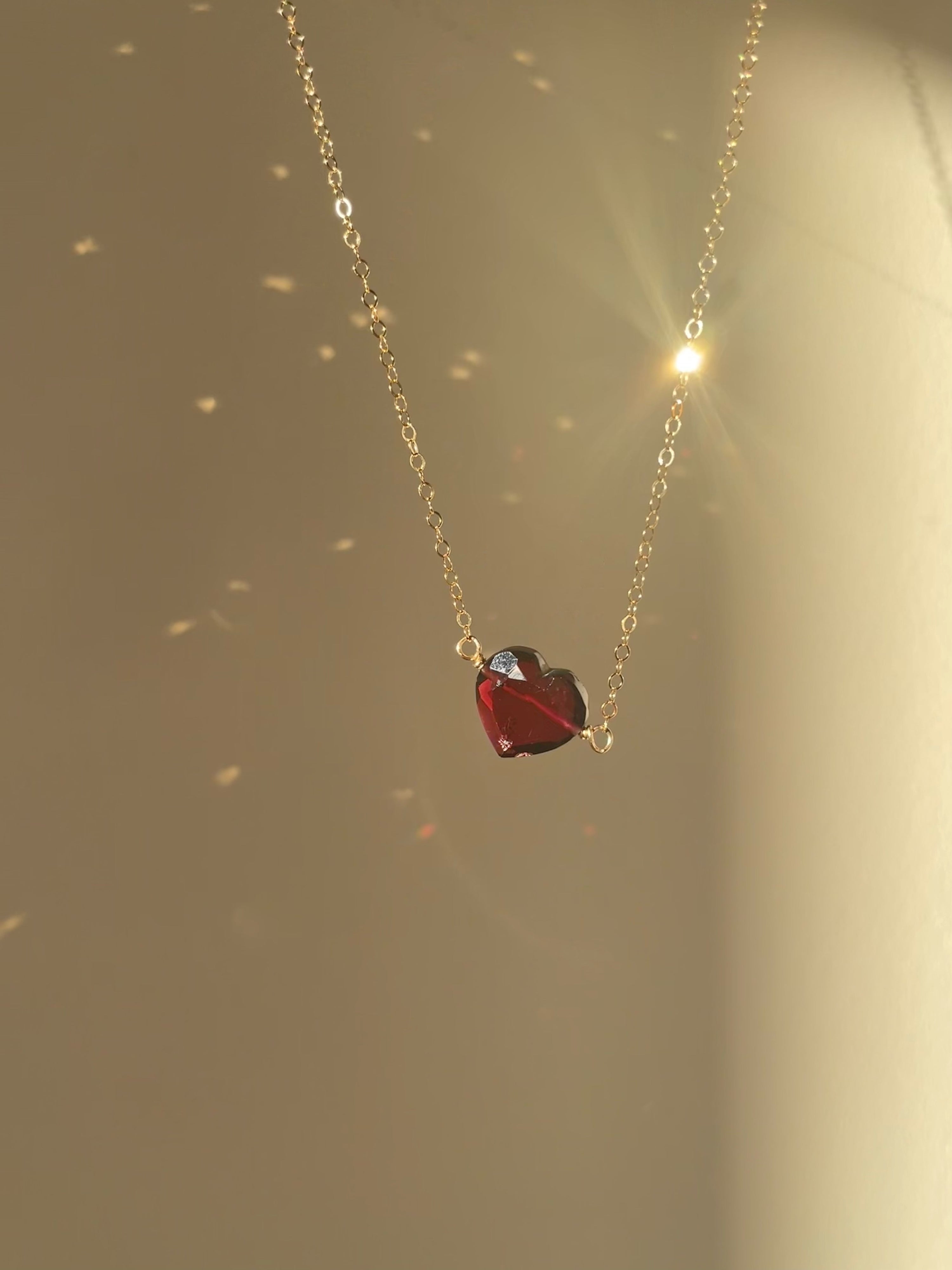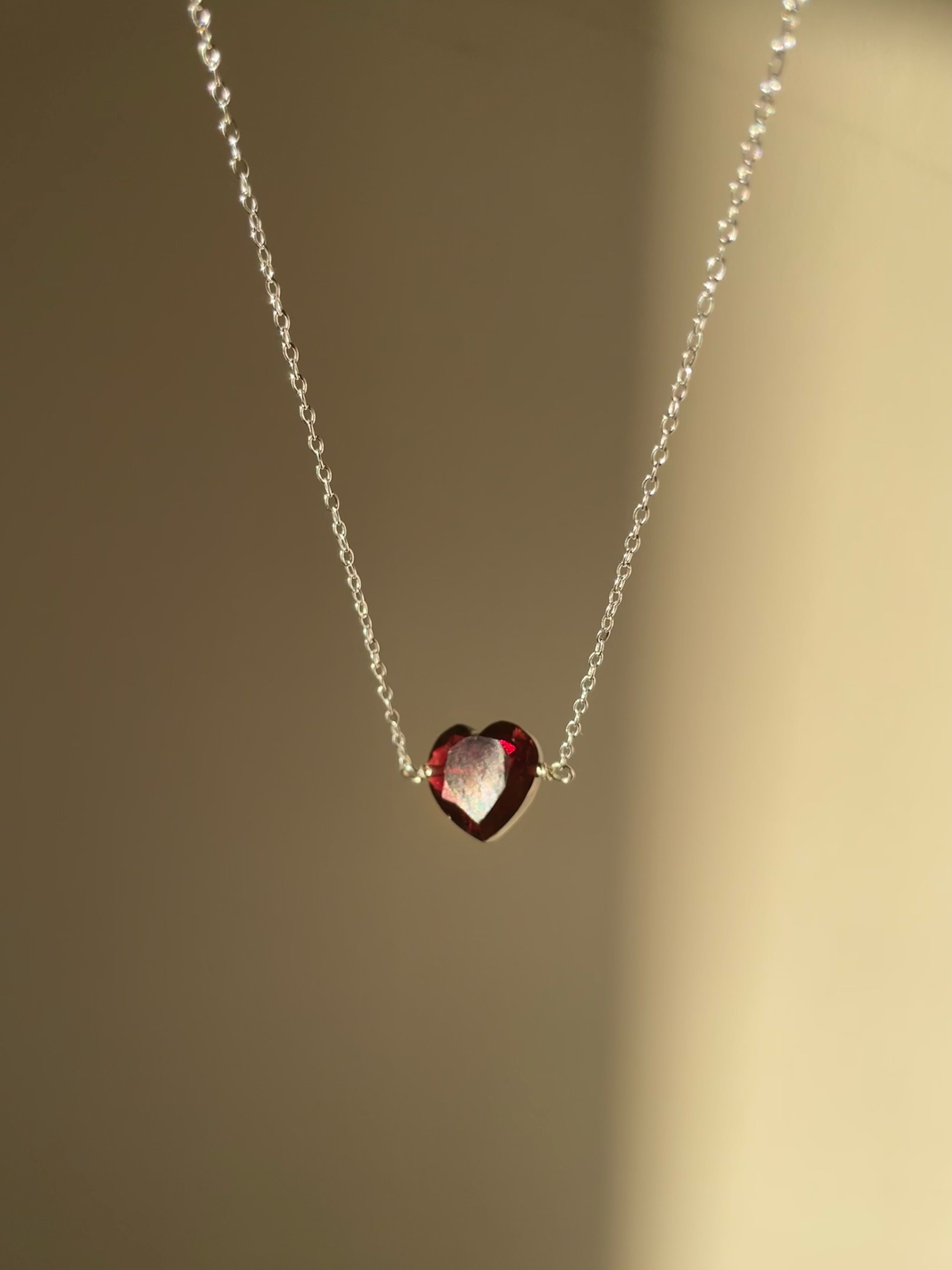 Description
As you may tell from its deep red colour, garnet amplifies passion and is associated with the root and heart chakras. It represents primordial fire, the creation of the world out of chaos, purification and love.  Garnet is known since ancient times as a lucky crystal, bringing love, success and attainment of goals. 
I always feel incredibly grounded and confident when connecting into this crystal. 
Each garnet heart is hand carved. 
Details
Crystal size: 10mm

Sustainability: Each product is made with a choice of recycled materials as it reduces waste, and also the dependance on natural or fossil fuel derived material.
Each crystal is natural from the earth and the presence of inclusions will vary in each, adding to their character.
Amulet Care
Your Crystal Amulet should be the last thing you put on and the first thing you take off. Do not wear it in the shower or while you sleep. Crystals are delicate, please treat your Amulet with gentle movements and loving-kindness.

I include a small brush with each order to clean where the crystal meets the chain if needed along your journey with your Crystal Amulet.